Research Assistant 2018-2019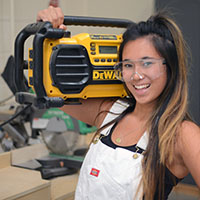 Margaret Garrison - BFA Fibers '18
Margaret Garrison is a fiber artist and apparel designer driven by her passion for making, material experimentation, product elopement, and learning how to incorporate fine art into the design world. She has showcased in MICA's annual Benefit Fashion show, the Experimental Fashion Show, and DC Fashion Week. Originally from Seattle, Washington, Margaret is determined to share her passion for design.
Student Techs 2017-2018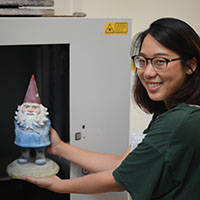 Kathy Guo - Fiber/Illustration
I'm a thing maker and illustrator that is concerned with creating structures that dabble in the extremes of universality and exclusivity. The work I make typically connects with actions and imagery of childhood and how these parts of our past can be integrated into adulthood.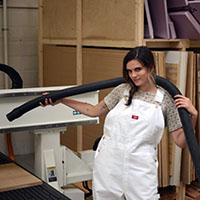 Emma Hill -
Interdisciplinary Sculpture
I was born in 1996 and grew up in Massachusetts, where I was always a five minute drive away from the ocean. In high school my family moved to a farm where we have chickens, goats, horses, and a garden and I believe my proximity to all this nature has given context to my work and identity. I moved to Baltimore in 2015 to study graphic design but found out I love sculpture!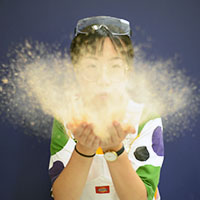 Sandy Li - Interdisciplinary Sculpture w/ concentration in Sustainability and Social Practice
My name is Shangtong Li and I am from Qinghai, China. I spend 80% of my time in station where people can spot me in dFab and biolab. I am trying to reduce waste and have a more sustainable lifestyle and art-practice. Collecting orange peels is my current passion.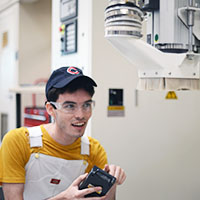 Caleb Miller - Interactive Arts, minors in Critical Theory and Sustainability & Social Practice
I am a primarily self taught programmer and artist working to mesh myself usefully with the predominant mechanisms of climate change at the hands of capitalism. I believe in a multi-disciplinary approach to solving practical problems, and execute research and work with equal parts artistic and technical sensibility. Both craft and an emotional investment in what I am doing is incredibly important to me.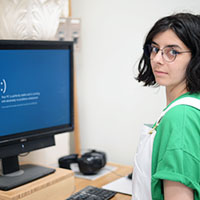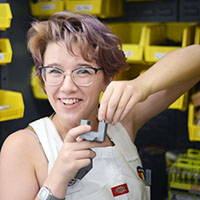 Taylor Pestorius - Interdisciplinary Sculpture, minor in Creative Writing, concentration in Ceramics
I am an enthusiastic and friendly individual interested in assisting other students in discovering all that can be possible in MICA's shops. My interests include simple mechanics, linguistics, feminist theory, creative writing, and music. I can often be found in the metal shop, hugging someone who also works in the metal shop.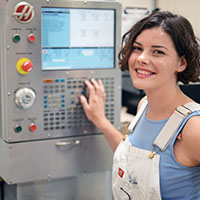 Rachel Rusk -
Fibers w/ Minor in Liberal Arts
Rachel Rusk is currently working as a dFab student tech at MICA, her Biodesign has been presented at the MoMA. Most of her craft centers around collaborative, sculptural work. In her free time Rusk enjoys hiking, dancing, and playing team sports.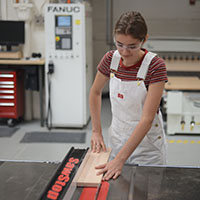 Katie Wolfe - Interdiscipinary Sculpture with minor in Art History and concentration in Ceramics
Katie Wolfe is a sculptor and fabricator from Houston, Texas. In her work, Wolfe incorporates 3D printing, laser cutting, and CNC milling to create molds for cast ceramics and sculpture. By appropriating 3D scans of famous works of art, Wolfe critiques the representation of women in sculpture while offering a new approach to history in light of digital technology.